PSBTA Worldwide Presents
Implementing National Public Safety Broadband Network
Thursday, 8 July 2021 8:00 a.m. EDT
 The Public Safety Broadband Technology Association (PSBTA) invites you to an insider's look at the critical steps leading to the implementation of FirstNet, the Nationwide Public Safety Broadband Network, which serves the United States and its territories. Post 9/11, the lack of interoperability and reliable dedicated spectrum for public safety was recognized as a pressing deficiency in the public safety community. Under this common purpose, public safety leaders came together making groundbreaking strides in coalition building, policy and program development, legislative advocacy, and the ongoing innovation that resulted in FirstNet. Hear from the architects of FirstNet and learn firsthand what it took to successfully implement this one-of-a-kind nationwide network dedicated to public safety and the work they do every day!
Forum topics include:
Rethinking Emergency Response Communications
Developing Policy and Garnering Public Safety and Legislative Support
Building and Deploying the FirstNet Authority
The Role of the Private Partner
A Q&A Roundtable with our Subject Matter Experts
Al H Gillespie – President, Public Safety Broadband Technology Association
Chief  Al H Gillespie served the fire service for almost 40 years including 15 years as the Fire Chief of three large city fire departments. He also served as the Interim Executive Chief of East County Fire and Rescue. Chief Gillespie served as the President of the International Association of Chiefs (IAFC) 2011-12 and, as all past IAFC Presidents, serves on the President's Council. During his tenure as President he was instrumental in helping the fire service and all public safety, through Congress, acquire the D-Block bandwidth. Chief Gillespie serves as the Principal of Executive Fire Consultants working with a major multi-national communications company and on firefighter health and safety issues.
Al was a key participant with the Public Safety Alliance representing the fire service on a number of key issue in Washington D.C. during his term as President and Board Member of the International Association of Fire Chiefs.
Al has a bachelor's degree in fire services administration from Eastern Oregon University and has a Fellowship for Harvard University. He is a Graduate of the National Fire Academy's Executive Fire Officers Program and has been an instructor in the Program.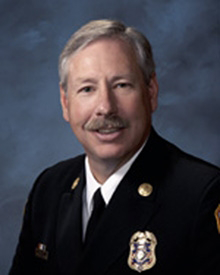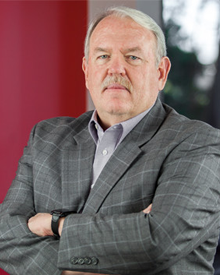 Richard A. Mirgon –

Vice President, Treasurer, Public Safety Broadband Technology Association
Richard Mirgon, a founding member of the Public Safety Alliance, which was responsible for the reallocation for the "D block" broadband spectrum and the legislation that created FirstNet. Richard has over 30 years of public safety experience with the last 20 years in the public safety technology field. After retiring from government service in 2009 he has been providing consulting service to the private sector, state and local government. He is a Past President for the Association of Public Safety Officials International (APCO). He is currently the co-owner of Next Paradigm Consulting, LLC and Richard Mirgon Consulting LLC with his wife Shari.
Richard has participated in several national and statewide activities to include the FCC's Intergovernmental Advisory Committee, SAFECOM Executive Committee, and the Commercial Mobile Alerting Services Committee. In December of 1999 he was appointed by Governor Guinn to the State Emergency Response Commission and served as Co-Chair from March 2001 until March of 2006. Additionally, he served as Co-Chair of the WMD/Homeland Security Steering Committee from 1999 thru the fall of 2003.
Richard holds a BA in Political Science and Public Administration.
Martha Ellis – Executive Director, Public Safety Broadband Technology Association
Division Chief Martha Ellis has been a public servant since 1993. She started her career as a hotshot firefighter/EMT with the National Forest Service then moved into her twenty-two year career as a structural firefighter with the Salt Lake City Fire Department. Her career experience includes operations, training, ARFF, and fire prevention, as well as serving as the Salt Lake City fire marshal for over five years. She concluded her exemplary career as the Division Chief over the Logistics, Emergency Management, and the Fire Intelligence Liaison programs for Salt Lake City.
As the five-time world champion and world record holder in the Firefighter Combat Challenge, Martha earned a national reputation as an advocate for firefighter health and fitness. Chief Ellis served as the fitness editor and monthly columnist for Fire Rescue Magazine for five years, and has presented on the topic of fitness, nutrition and the politics of fitness standards across the country. She has been dedicated to the health and wellbeing of all first responders for decades. She is a member of the International Association of Fire Chiefs (IAFC) and served on the IAFC Constitution, Bylaws and Resolutions committee for eight years, in addition to serving as the Chair of the Salt Lake Urban Area UASI Communications Subcommittee.
Chief Ellis has earned an Associate's degree in Fire Science, a Masters in Homeland Security from the Naval Postgraduate School, a Masters in Legal Studies and the University of Utah Law School, a Graduate certificate in Conflict Resolution and Mediation and is a graduate of the Harvard University, John F. Kennedy School of Government, Senior Executives in State and Local Government leadership program.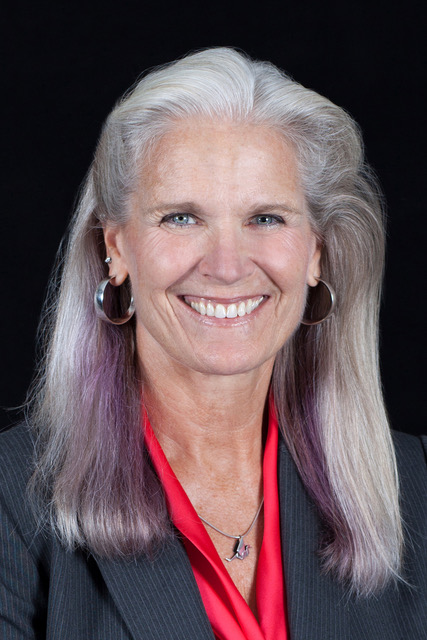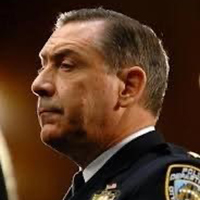 Chuck Dowd, Retired Assistant Police Chief
Charles F. Dowd spent Chief Charles Dowd spent 35 years with the NYPD in a host of assignments including patrol, detectives, narcotics division, and communications. He was in charge of the the NYC 911 system and police radio communications for 12 years covering such events as September 11th, the northeast blackout, and hurricane Sandy. He was the NYPD's lead on the development of the NYC 311 system and the effort to create FirstNet. He served on the FirstNet board of directors as an inaugural member.
Prior to his appointment as Chief of Police, at the City of Federal Heights, Karl served as the Homeland Security Director for Colorado (OPSFS) and Deputy Director for the Colorado Bureau of Investigation (CBI). Serving as Deputy Director for the CBI, Karl was responsible to provide direction and management oversight for the CBI business units and all state criminal justice information systems.
Karl continues to remain active in law enforcement advising clients on public safety wireless communication, CJIS (data sharing), biometrics, strategic planning, investigations, and training. Professionally, Karl is a member of numerous organizations. He serves on the International Association of Chiefs of Police (IACP) national CJIS committee. He remains an active member at IACP and is a member of the Police Executive Research Forum. During his career he participated on numerous national and statewide criminal justice boards. Locally, he is a past president of the Colorado Association of Chiefs of Police and currently a member.
Karl has a Master's degree in Management and a Bachelor's degree in Criminal Justice. He is a graduate of the Harvard University, John F. Kennedy School of Government, Senior Executives in State and Local Government leadership program, the 187th session of the FBI National Academy and Northwestern University's School of Police Staff and Command.
Jeff Johnson, Retired Fire Chief and Past President of the International Association of Fire Chiefs
Chief Jeff Johnson has an extensive public safety background, with broad experience at the local, national and international level. Chief Johnson rose through the ranks to become the Tualatin Valley Fire & Rescue Fire Chief for 15 years retiring in 2010 after a 32-year career. Chief Johnson has authored 2 books: Making the Pieces Fit – A book on merger and consolidation and Recruiting, Training and Maintaining Volunteer Firefighters, both with Jones and Bartlett publishing.
Chief Johnson served as the Vice Chairman of FirstNet who is deploying the world's first nationwide wireless broadband network dedicated to public safety and national security users. Chief Johnson has served as President of the International Association of Fire Chiefs (IAFC), President of the Western and Oregon chiefs and is currently the CEO of the Western Fire Chiefs Association which serves fire chiefs in the 11 western states from Guam/Saipan to Utah. Chief Johnson also has an extensive private sector background serving as an advisor or board member to numerous technology companies. Chief Johnson is also the principal at Sisters Meat and Smokehouse which launched in August of 2016. Chief Johnson is a graduate of Concordia University and the National Fire Academy Executive Fire Officer program.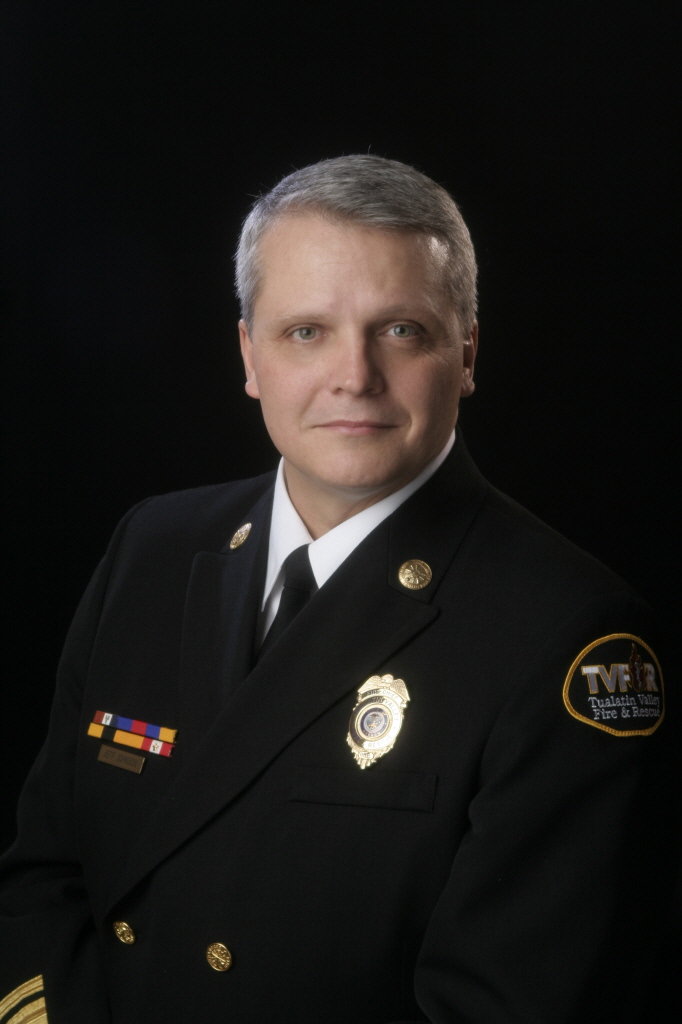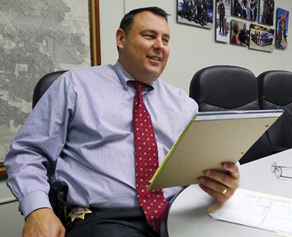 Chief Chris Moore (Ret)
Chief Chris Moore is a principal at Brooks Bawden Moore, LLC. He is a veteran law enforcement executive with over 34 years of public safety experience. His expertise spans many facets of public safety including field operations management, emergency communications/911 operations, internal affairs investigations, and media relations/crisis communications. Over the course of his public safety career, he has served as a police officer, firefighter, and Emergency Medical Technician (EMT). In 2013, after rising thorough every rank of the San Jose Police Department, Moore retired as Chief of Police of the 10th largest city in the United States (over 1,000,000 population). In 1999, Chief Moore was selected as a White House Fellow and served as Counsel to U.S. Attorney General Janet Reno. In 2004, he was honored as a Fulbright Fellow and studied police accountability/discipline at New Scotland Yard and the London School of Economics.
As a representative of the Major Cities Chiefs Association (MCCA), Chief Moore served as Chair of the Public Safety Alliance (PSA), a group of nine national public safety organizations, created to advocate for legislation to reallocate the 700 MHz D Block spectrum to public safety and for the creation of a nationwide public safety broadband network (NPSBN). This successful nationwide grass roots effort entailed significant consensus building and relationship management at all levels of government. He also served as the MCCA representative to the FBI CJIS Advisory Policy Board (APB) where he served as Chairman of the Information Sharing Subcommittee. Moore is a member of the International Association of Chiefs of Police (IACP) and the California Police Chiefs Association (CPCA).
Chief Moore received his undergraduate degree at the University of California, Berkeley, and a Master of Public Administration degree from San Jose State University. Moore also received an A.S. degree in Fire Science from Indian Valley College. Moore holds a Juris Doctor degree from Lincoln Law School of San Jose where he was voted by his fellow graduates as Outstanding Graduate. He is an active member of the State Bar of California. Chief Moore is a graduate of the FBI National Executive Institute at Quantico, Virginia. He is also a graduate of the California POST Law Enforcement Command College where he was honored by his peers to receive the Hank Koehn Award as the outstanding graduate and to serve as their graduation speaker. Moore is the recipient of numerous awards and citations for specific law enforcement casework including the SJPD Hazardous Duty Award for the confrontation and arrest of an armed homicide suspect at the scene of an active shooter event at a crowded bar.
Paramedic Service Chief Kevin McGinnis (Ret.)
Kevin McGinnis, MPS, Paramedic Service Chief (Ret.) has been an EMS system builder since 1974. He is the communications technology advisor for five national EMS associations, and program manager for public safety communications, rural EMS and community paramedicine for the National Association of State EMS Officials. He received undergraduate and graduate degrees from Brown University and Cornell University in health care delivery systems and hospital administration.
Kevin has been a paramedic, an paramedic service chief for volunteer, private, and hospital-based services, a hospital emergency department director, and Maine's state EMS director. He is the past Chairman of the U.S. Department of Homeland Security's SafeCom Program and continues to serve on its Executive Committee. Kevin is on the Governing Board of the National Public Safety Telecommunications Council and was bestowed its top honor, the Richard DeMello Award, in 2017. Kevin has been an energetic promoter of the nationwide public safety broadband network since 2006. In August, 2015, he was named by the U.S. Secretary of Commerce to a second three-year term on the First Responder Network Authority (FirstNet) Board of Directors. In 2018, Kevin received the Journal of EMS "Top Ten Innovator Award" for his FirstNet work. He was named by the Government Technology/Solutions for State and Local Government magazine as one of its 2013 "Top 25 Doers, Dreamers & Drivers in Public-Sector Innovation"'.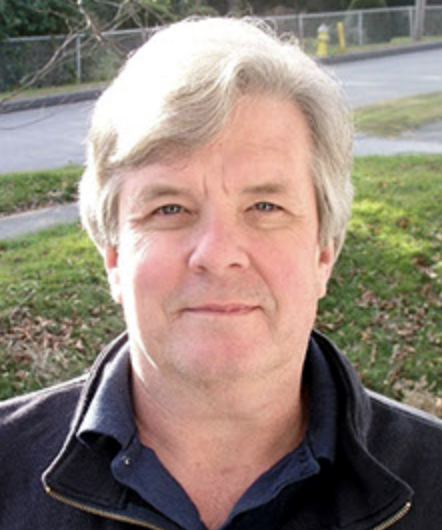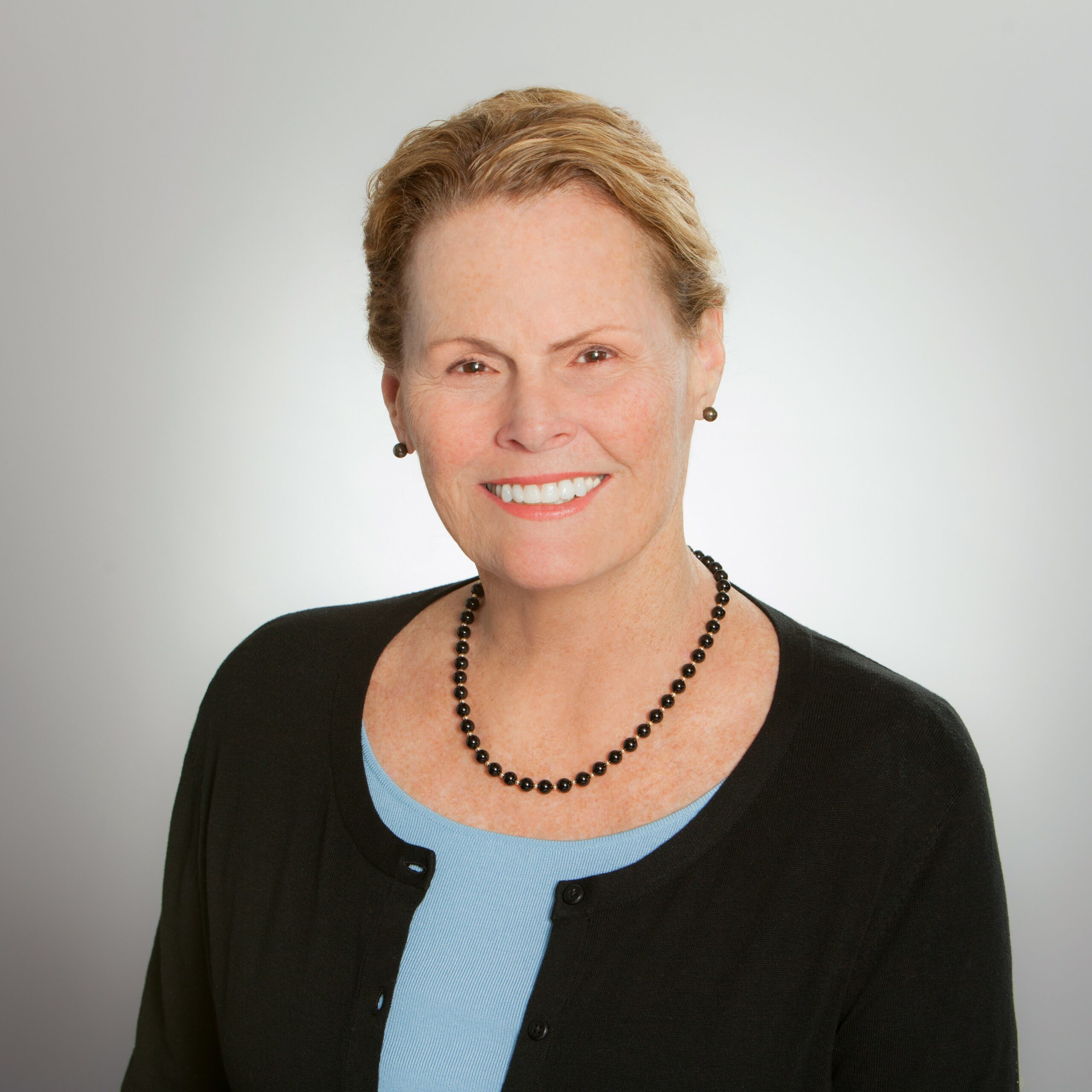 Sue Swenson, Former FirstNet Board Chairperson
Sue Swenson started her telecom career at Pacific Telesis in California. She spent several decades working in various leadership roles in both the wireline and wireless parts of the business. She subsequently spent the rest of her career in the wireless world running a joint venture for AirTouch and AT&T Wireless, joining Cricket Communications/Leap Wireless in its formative years and becoming T-Mobile's first Chief Operating Officer. Before her retirement she ventured in to software and led Sage North America for Sage Group PLC. In 2012 she joined the inaugural board of The FirstNet Authority and was appointed Chair of the Board in 2014 and served in that capacity until August of 2018. She serves on the boards of Sonim Technologies, Harmonic Inc and Vislink Technologies.
Edward Parkinson, CEO, FirstNet Authority
Mr. Edward Parkinson is the Chief Executive Officer (CEO) of the FirstNet Authority. He is responsible for overall management of all FirstNet Authority operations and the agency's strategic direction, to include its unique public-private partnership to deploy and improve the Nationwide Public Safety Broadband Network. He previously served as Acting CEO from October 2018 – May 2019.
Before joining the FirstNet Authority, Mr. Parkinson served for five years as a Professional Staff Member for the House Homeland Security Committee, then chaired by Rep. Peter T. King of New York. During this period, Mr. Parkinson's primary responsibility was in the field of first responder telecommunications. He also worked on issues including national security, emergency preparedness, and cybersecurity. Previously Mr. Parkinson served as an associate at Kearsage Global Advisors, an advocacy firm, and a research analyst at McKenna, Long and Aldridge, an international law firm specializing in public policy. Mr. Parkinson holds degrees from Georgetown University (M.A), and WITS University, (B.A., Hons)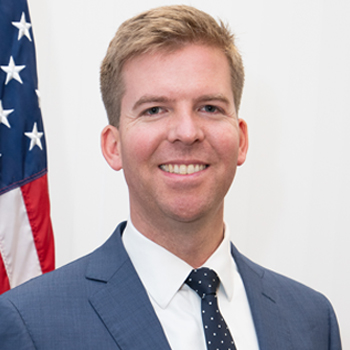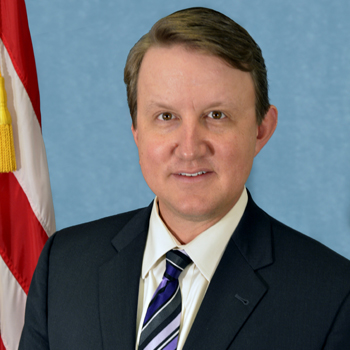 Jeff Bratcher, CTO, FirstNet Authority
Mr. Jeffrey Bratcher is the Chief Network and Technology Officer of the FirstNet Authority. Mr. Bratcher is a key leader involved with the shaping of the technology for the Nationwide Public Safety Broadband Network (NPSBN). He led the formation of the FirstNet Authority technology teams as well as the state-of-the-art Innovation and Technology lab located at the FirstNet Authority office in Boulder, Colorado.
Building upon his success as the Chief Technology Officer, Mr. Bratcher was also appointed to lead the network team overseeing the implementation of the nationwide FirstNet broadband network built with AT&T. Mr. Bratcher began his federal service in 2003 with the National Telecommunications and Information Administration (NTIA) Institute for Telecommunication Sciences (ITS) also located in Boulder, Colorado. Prior to joining federal service, he worked for ten years within the wireless private sector deploying several of the first digital cellular systems in U.S. and international markets. Mr. Bratcher received his BS in Electrical Engineering from Texas Tech University and his MS in Telecommunications from Southern Methodist University.
Jim Bugel, Vice President, FirstNet Program
Jim Bugel is Vice President, FirstNet Program for AT&T. Based in Washington, D.C., Mr. Bugel oversees AT&T's strategy and policy for all state, local and federal public safety initiatives including FirstNet implementation and the FirstNet Response Operations Group. With over 25 years of experience in the wireless and wired telecommunications industry, Mr. Bugel has a significant background in public safety, national security, cybersecurity and emergency preparedness.
He joined AT&T from Cingular Wireless and has also held leadership roles at BellSouth and GTE. Mr. Bugel led AT&T's efforts to reshape the public safety communications industry. He worked with Congress and the nation's public safety leadership to help pass The Middle-Class Tax Relief and Job Creation Act of 2012 – the legislation that created the First Responder Network Authority (FirstNet). FirstNet is an independent authority established to provide emergency responders with the first nationwide, high-speed, broadband network dedicated to public safety. Most recently, he led AT&T's complex and successful bid to build the FirstNet network – a 25-year federal contract AT&T was honored to receive in March of 2017. In 2017, he played a pivotal role in convincing 50 states, five territories, and one district to "opt in" to FirstNet. Prior to his current role, Mr. Bugel was AT&T's principal public safety and national security representative to the White House, Department of Defense, the Federal Communications Commission, the Department of Homeland Security/Federal Emergency Management Agency, and the FirstNet Program, Response Operations Group. In addition to his primary responsibilities at AT&T, Mr. Bugel served on the International Disaster Response Sub-Committee to the U.S. Department of State's Advisory Committee on International Communications and Information Policy (ACICIP).
He also has been actively involved in the President's National Security Telecommunications Advisory Committee (NSTAC). Mr. Bugel served as Chair of the FCC's Joint Advisory Committee on Communications Capabilities of Emergency, Medical and Public Health Care Facilities, a past co-chair of the NSTAC Emergency Communications and Interoperability Task Force, and is a former Vice Chair of Homeland Security's Communications Sector Coordinating Council (CSCC). Mr. Bugel received his Bachelors in Business Science from Miami University in Oxford, Ohio. He resides in McLean, VA.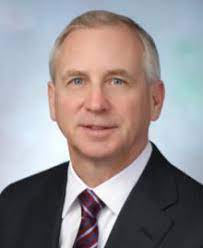 Learn, Contribute, Engage, & Shape the Future of Public Safety Technology
BECOME A MEMBER
Learn, Contribute, Engage, & Shape the Future of Public Safety Technology
BECOME A MEMBER
Company
PUBLIC SAFETY BROADBAND TECHNOLOGY ASSOCIATION
Operated by
Public Safety 360, LLC
Address
3540 W Shara Ave. #316
Las Vegas, NV 89102